Are you a passionate technician who takes pride in the quality of your work? Is working for a shop who actually cares about their employees important to you?Have you wanted to work on a team where your input is heard and valued? If any of the above descriptions fit, then we want to talk to you!
——————————
At Volks Auto we take pride in our work, and maintain a well organized, family friendly environment. Our shop provides diagnostic, repair and maintenance services at a highly professional level, using technology to save time and produce accurate results. Our customers appreciate the way we do business, and we know you will too.
——————————
WHAT WE CAN DO FOR YOU
-Upbeat, friendly work environment
-No weekends! Off early on Fridays
-Hourly wage plus flat rate incentive
-Monthly performance bonuses
-Healthcare Plan
-Retirement Plan
-Disability insurance
-Paid holidays
-Training / professional development opportunities
-Employee discount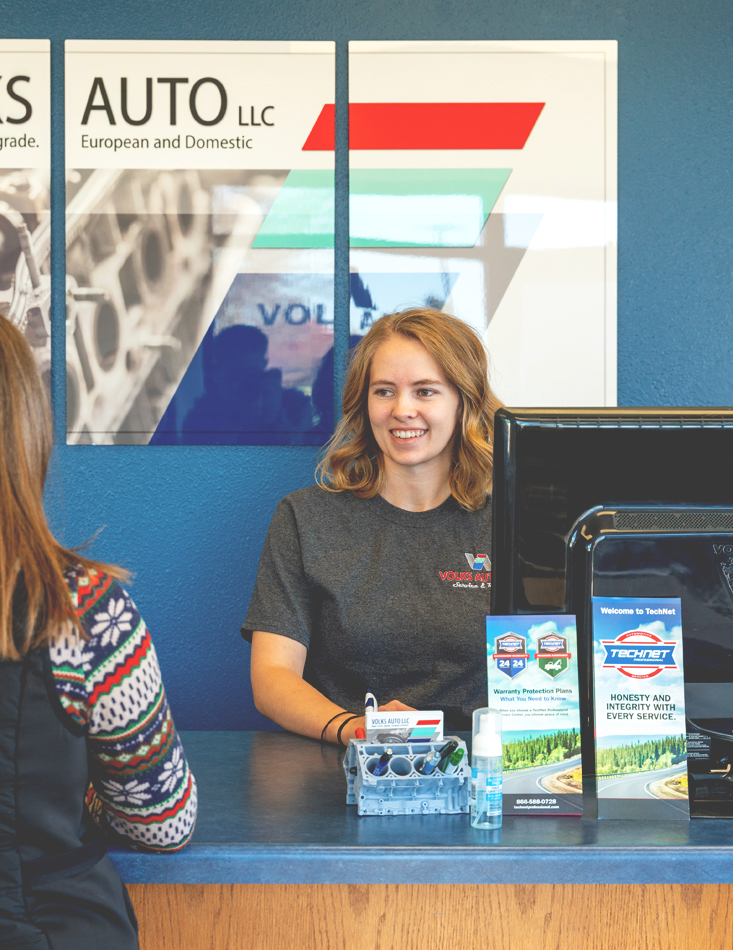 When was the last time you felt excited to go to work in the morning? What if you could do a job that makes a real difference in someone's life and be paid well to do it?
The Service Advisor position is incredibly important to our company and to our customers. You will be primary contact in charge of keeping our customers informed about their vehicle, listening to their concerns, and showing them that we care about them and appreciate their business. You will also play a key role in making our day-to-day functions successful.
More About This Postion
Click here to see more details about this position. 
Apply Now
Are you ready to join our team of professionals?
Auto Service and Repair Shop
European, Domestic & Light Diesel