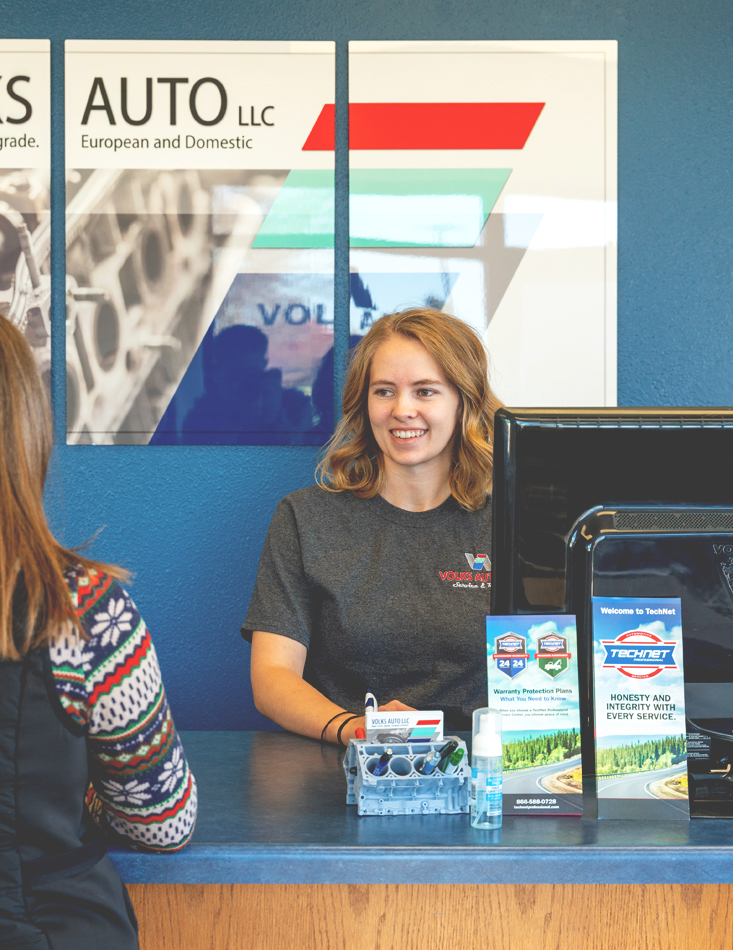 When was the last time you felt excited to go to work in the morning? What if you could do a job that makes a real difference in someone's life and be paid well to do it?
The Service Advisor position is incredibly important to our company and to our customers. You will be primary contact in charge of keeping our customers informed about their vehicle, listening to their concerns, and showing them that we care about them and appreciate their business. You will also play a key role in making our day-to-day functions successful.
More About This Postion
Click here to see more details about this position. 
Apply Now
Are you ready to join our team of professionals?
Technicians and Mechanics
We are not actively hiring technicians at this time, however, we are always accepting applications. If you are truly interested in joining our team please submit an application. 
Auto Service and Repair Shop
European, Domestic & Light Diesel